Schaeffler at the Medica in Hall 14, Booth D36
Schaeffler shows components for increased safety and flexibility in medical technology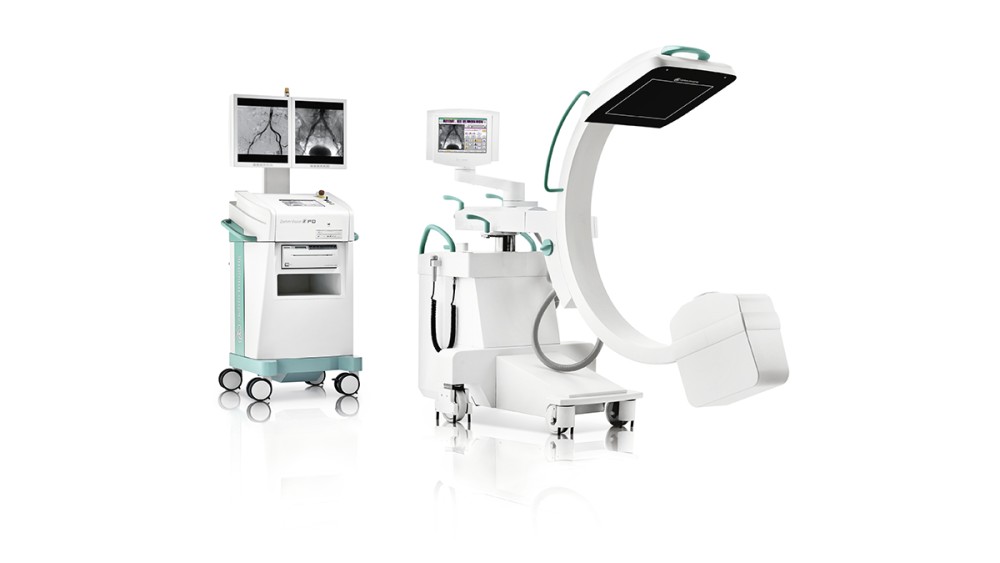 2023-11-13 | Schweinfurt
Schaeffler portfolio ranges from standard components through to customer-specific complete solutions
Rolling bearing and drive solutions for imaging processes, operating rooms, and laboratory automation
Lifting columns as well as the lifting and tilting module from the supplemented Ewellix range
Schweinfurt| November 13, 2023 | Schaeffler will be exhibiting its portfolio, which ranges from standard components to customized complete solutions, at Medica 2023, one of the world's largest B2B medical trade fairs. Under the motto "Shaping the pulse of tomorrow – with innovative medical technology", Schaeffler will present its new developments, which fulfill the high quality and safety requirements in the medical technology sector, offer increased reliability and flexibility, and extend the range of possible applications for medical equipment.
Ralf Moseberg, head of the Industrial Automation business unit at Schaeffler, emphasizes: "Medical technology is an established sector at Schaeffler. For computer tomography, for example, we have been offering customer-specific bearing and system solutions for more than two decades. These set the benchmark in terms of speeds, noise pollution, and frictional torque. Alongside robotics, medical technology is now one of our most important future markets. Both sectors are characterized by stable and strong growth as well as a high level of innovative strength."
Rolling bearing solutions for imaging, hybrid operating rooms, and laboratory automation
Schaeffler is showing its wide range of specialized rolling bearings and drive solutions for imaging, operating rooms, and laboratory automation at its booth covering more than 100 square meters. One exhibit shows an X ray C-arm whose axes are completely equipped with bearings and linear guidance systems from Schaeffler. These include curved precision shafts with profiled track rollers in the C-arm. They are particularly smooth running, quiet, and, of course, can be set clearance-free. The fitted components also include slewing rings with mechanical and electromechanical brake, which are used in X ray C-arms and the ceiling mounts of operating rooms and intensive care wards.
In addition, Schaeffler is showing monorail guidance systems for horizontal movement of C arms and patient couches, such as those already used reliably in machine tool construction for many years.
An X ray bearing support in a vacuum from the Schaeffler Aerospace business unit, which can be used at temperatures of up to 500°C and speeds of up to 10,000 rpm, is also among the exhibits.
Schaeffler can now also cater for the last missing axis for C-arms – for height adjustment – as a result of the acquisition of Ewellix, which was completed at the beginning of 2023. Ewellix is one of the world's leading manufacturers and suppliers of electromechanical actuators and lifting columns. "With the acquisition completed in January 2023, we have laid the foundation to become one of the world's leading complete suppliers of linear technology and electromechanical actuator systems. Thanks to our expanded distribution network, a strong joint team, and a supplemented product portfolio, we are able to offer our customers worldwide very attractive solutions," emphasizes Ralf Moseberg. The lifting and tilting module for operating table bearing supports also originates from the Ewellix range.
Precision gearboxes for the hybrid operating room
Schaeffler offers the PSC-series precision planetary gearbox and RT1 and RT2-series precision strain wave gears for both surgical robots and the movement of heavy ceiling mounts and ceiling mounted C-arms.
For laboratory automation, a new size of the UPLplus linear direct drive will be shown to complete the portfolio of linear guidance systems, drives, and multi-axis systems.
Visit Schaeffler at Medica in Hall 14, Booth D36.
Publisher: Schaeffler Technologies AG & Co. KG
Country: Germany
Share Page