Schaeffler steps up measures to improve efficiency in the Industrial division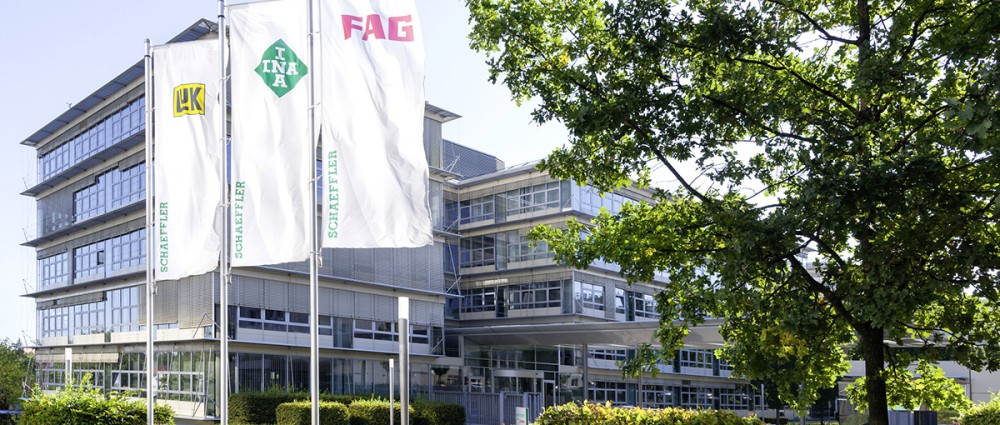 2016-11-09 | Herzogenaurach
Previously announced cost reduction measures focusing on Germany mostly completed
Further measures with a focus on consolidating plant capacities in Europe and the Americas and personnel reductions in Industrial business related administrative functions forthcoming
Planned reduction of 500 jobs and profit improvement of approximately EUR 60 million expected over the next 3 years
Growth measures being implemented
As a result of a continued weak economic market environment and of the unsatisfactory business results achieved by the Industrial division in the first 9 months of 2016, the Board of Managing Directors of Schaeffler AG has decided to step-up efficiency improvement measures in order to revitalize its Industrial business.
Having completed most of the cost reduction measures of the first wave of program CORE with a focus on Germany, a second wave of measures is being initiated which will also cover the regions outside of Germany as well as functional areas not directly part of the Industrial division.
The target of the additional measures is to further implement leaner structures in the Industrial business, reduce production and administrative costs, and sustainably improve the financial results of the Industrial division.
It is planned to consolidate the plant capacities in the regions Europe and Americas and to reduce the workforce in Industrial business related administrative areas. As part of the second wave, we expect to reduce approximately 500 jobs in total.
The proposed measures are expected to result in a sustainable improvement of the division's financial result by approximately EUR 60 million over the next three years. Consultations with relevant employees' representatives have been initiated. The amount of required provisions has not yet been determined.
In parallel, program CORE's measures, designed to deliver sales growth despite the current difficult market conditions, are being stepped up. These measures include, among others, product strategies to fill underutilized production capacities with new and cost-optimized products. "Our goal is to improve the EBIT margin of the Industrial division to 10 to 11 percent by 2018. This can only be accomplished if we continue to reduce our costs given stable market conditions, better utilize existing production capacities and increase our sales efforts," says Dr. Stefan Spindler, Member of the Managing Board of Directors of Schaeffler AG and CEO Industrial.
The Industrial Division currently employs approx. 6.700 people in the direct and indirect areas. In addition to 7 factories dedicated to the division, there are 36 Bearing & Components Technologies factories acting as internal suppliers to the Industrial business. The Bearing & Components Technologies unit bundles the majority of the roller bearing production in the Schaeffler Group and supplies both the Automotive as well as the Industrial division with bearing products. In addition, a major portion of services and support tasks used by the division are being provided by internal departments not directly part of the Industrial Division.
Mr. Klaus Rosenfeld, Chief Executive Officer of Schaeffler AG, says in this context: "The Industrial division is an integral part of the Schaeffler Group's business model and of our strategy 'Mobility for tomorrow.' We will focus all our efforts to set the Industrial division back on a sustainable course for success."
Forward-looking statements and projections
Certain statements in this press release are forward-looking statements. By their nature, forward-looking statements involve a number of risks, uncertainties and assumptions that could cause actual results or events to differ materially from those expressed or implied by the forward-looking statements. These risks, uncertainties and assumptions could adversely affect the outcome and financial consequences of the plans and events described herein. No one undertakes any obligation to publicly update or revise any forward-looking statement, whether as a result of new information, future events or otherwise. You should not place any undue reliance on forward-looking statements which speak only as of the date of this press release. Statements contained in this press release regarding past trends or events should not be taken as representation that such trends or events will continue in the future. The cautionary statements set out above should be considered in connection with any subsequent written or oral forward-looking statements that Schaeffler, or persons acting on its behalf, may issue.
Publisher: Schaeffler AG
Country: Germany
Share Page